You have probably seen games with a progressive jackpot if you have ever seen an advertisement for a casino that offered huge amounts (often in the millions of dollars) as top payouts. If this is the case, you have likely seen games with a progressive jackpot. Continue reading to gain an understanding of what a progressive jackpot is, how they operate, the various types of progressives, and where you can locate them.
What exactly are these "Progressive Jackpots," then?
Progressive jackpots are monetary prizes that are offered as the highest possible payouts for specific casino games and continue to grow in value until a player claims them. They can be used on a wide variety of games, but slot machines are where they are most commonly associated because of their prevalence.
They typically start in the thousands of dollars and go all the way up into the millions of dollars. There is a similar selection of progressive jackpot games offered at land-based casinos as there is at online casinos.
In order to be eligible for the progressive jackpot amount, the majority of games in this category require players to wager the maximum amount. If you haven't wagered the appropriate amount, then even if you get the combination or hand that's needed to win the progressive, you won't be awarded the prize even if you get it.
When you play a game that has a progressive jackpot, you should make sure that your bets are always at least as high as the minimum required to be eligible for the jackpot and that you understand the minimum wagering requirements so that you don't end up in a situation that is one of the worst possible outcomes possible.
The most typical illustration of this type of game is a video poker machine that features a progressive jackpot. On the majority of machines, you will need to wager five coins in order to gain access to the highest payouts. If you were playing a video poker machine that took quarters, your total wager would be $1.25 for each hand if you used five coins.
If your wager is less than this amount and you get a hand that pays the most, the most you can win is the amount that is listed for the number of coins you wagered rather than the progressive jackpot. It is recommended that you play for a lower amount per coin if you do not feel comfortable placing high bets.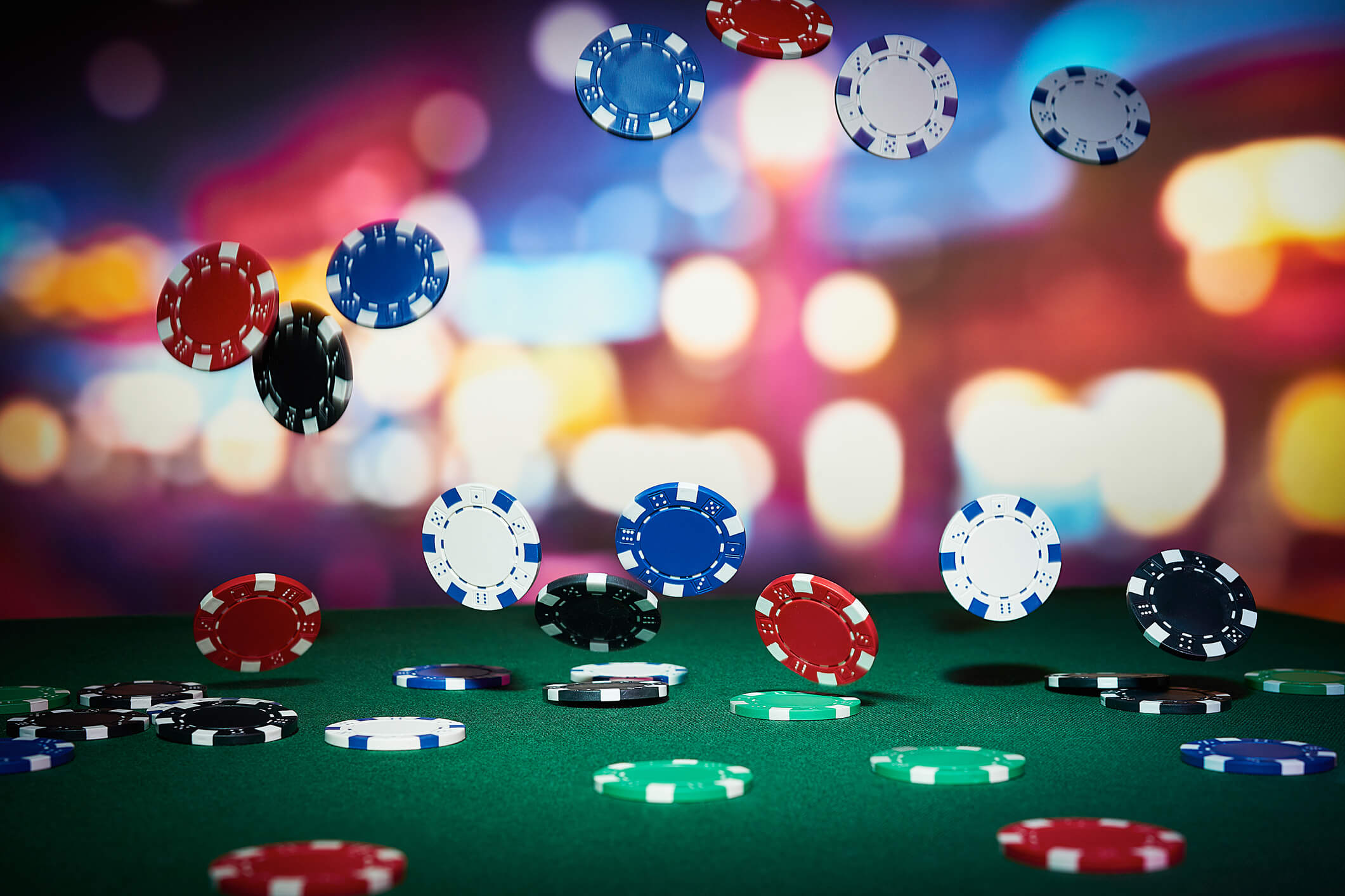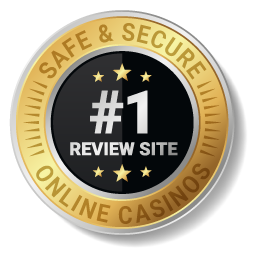 We are partnered with some of the industries leading online casinos, sports and poker rooms to ensure that our players recieve the best service.
The Mechanism Behind Progressive Jackpots
Progressive jackpots continue to grow until one lucky player claims them, at which point they are returned to an initial level and the process begins again from the beginning. The amount of the progressive jackpot is increased by adding a predetermined percentage of each wager placed on the game that is connected to the jackpot. This percentage is determined beforehand.
To illustrate the operation of a progressive jackpot in its purest form, I'll use a made-up example here. For the purpose of this page, the example makes use of numbers that are straightforward to compute. These numbers do not necessarily reflect a real-life progressive game, but they do provide an accurate representation of the game's mechanics.
For this illustration, we'll make use of a slot machine that has a progressive jackpot attached to it. The percentage of each wager that is added to the progressive jackpot is equal to the amount that the slot machine takes out. Once someone takes home the grand prize, the amount is reset to $100,000. In most cases, the amount needed to reset the jackpot is amassed from the various contributions made to the overall progressive jackpot.
In the given scenario, one percent is allocated to the funding of the subsequent reset amount, while nine percent are allocated directly to the progressive amount. This process continues until the reset account contains a total of one hundred thousand dollars. After reaching the threshold of $100,000, the full 10% of the total is then applied to the ever-increasing jackpot. Another way that this can be handled is for the casino or software provider, whoever is in charge of running the progressive, to put up the $100,000, and the 10% of the pot will go toward paying that off until it is completely covered.
If this is the case, the progressive will keep on expanding. There are a few other approaches that can be taken with the reset amount; however, the most essential information to have is that the seed amount is derived from the wagers placed on the game in the same way that the progressive amount is.
Continuing with our previous illustration, the total amount that you spend on each spin amounts to $2.50. This being the case. The progressive jackpot amount is increased by 0.25 of each spin, while the remaining 2.25 is handled in the same manner as it is on a machine that does not have a progressive jackpot. This second amount is deducted from all of the other pay outs, as well as the profit that is made by the machine.
The misconception that casinos keep a significant portion of the money won from progressive jackpot games is extremely widespread. Large progressive jackpot machines at casinos typically result in increased profits for the casinos, but this is not because the casinos receive a portion of the jackpot prize. In most cases, they pay out one hundred percent of the jackpot between the amount that was the jackpot and the amount that was reset.
They are able to make a larger profit off of the games with the largest progressive jackpots because there are more people playing those games in the hopes of winning the big prize. When jackpots get large, there is a surge in the number of people playing, which in turn attracts more media attention. In our example, the second amount, which is $2.25, is where the additional profit comes from.
A few helpful hints for playing slots with progressive jackpots
The standard slots and jackpot slots both operate on the same principle at their core. Pick a wager, give it a spin, and (fingers crossed) come out on top! There are, however, a couple of key distinctions that must be kept in mind in order to stay one step ahead of any potential surprises. The world of progressive jackpots can be a lucrative place, so here are some pointers to help you navigate it.
When looking through the paytable, you will frequently find that the RTP rate is lower than is typical. This is a characteristic that can be found in a great deal of jackpot slots, and the reason for this is to compensate for the enormous payouts.
In some progressive jackpot slots, the odds of winning increase in proportion to the size of the wager placed. However, this is not always the case in every circumstance. As we've seen, even the smallest bets have a chance of winning the big pots. Jackpots are frequently won by players who are not high rollers, but larger bets typically result in better odds.
When it comes to gambling, the common wisdom is that you should either gamble with as much money as your budget will allow if it will increase your chances of winning. Alternately, play at the lowest possible stakes in order to stretch the life of your bankroll. Both approaches are geared toward boosting your chances of coming out on top.
Make the most of any bonuses available; people have won progressive jackpots by taking advantage of free spins in the past. In the same vein, ensure that you have carefully read the terms and conditions that pertain to winning jackpots from bonus offers.
Withdrawing your winnings may not seem important right now, but it will if you end up having any success. Check to see if the jackpots at the casino you use are paid out all at once or if the amount is distributed over a number of smaller payments. Be sure to check the limits on your winnings as well; you don't want nitpicky details to prevent you from cashing out your hard-earned money!
Should I Play Games That Offer a Progressive Jackpot?
You are the only one who can provide an answer to this question. There are progressive jackpots that can change a person's life forever, but the odds of ever winning one are so low that millions of players will never hit one in their lifetimes. Despite this, the amounts that can be won are life-changing. However, many players consider their entire gambling experience to be nothing more than an expense for entertainment and don't really plan on winning anything in the long run.
Try your luck at winning a large progressive jackpot if you have the financial means to do so and are able to justify the money spent on gambling as an acceptable form of entertainment expenditure. Gambling can be a fun way to spend money on entertainment, or it can be done with the intention of gaining an advantage over the casino. Neither one of these approaches is inherently unethical. I am not taking a position on the debate and am instead attempting to cover as much of the topic as I can.
The majority of people who visit casinos on a casual basis prefer to spend their time playing casino games rather than going to restaurants or movies. Why not use the money you were going to spend on a night out on your favorite slot machine or table game instead? If you were going to spend a couple hundred dollars on a night out, why not? There is a chance that you will walk away a winner even if you play the games with the greatest advantage for the house.
You can also find progressive jackpots, which are jackpots that keep growing until they reach such a high point that they give the player a statistical advantage over the casino over the course of the game. It is possible, and when you find these situations on a game you enjoy, you should take advantage of them and play. I mentioned this when discussing video poker earlier, and it is a detailed topic that can't be covered in full here; however, it is possible, and when you find these situations, you should.
FAQs -
Progressive Jackpot
Progressive slots are similar to standard slot machines, but with one significant addition: players have the chance to win a much larger jackpot. Because of the enormous jackpot that can be won with just one spin of the reels, progressive slots are extremely popular among players at both traditional and online casinos. Players can win millions of dollars with just one spin of the reels.
Each individual progressive jackpot slot machine operates in a manner that is analogous to the others. When a player chooses to make a wager and then clicks the "spin" button, a portion of that player's total bet is added to the jackpot pool. The progressive jackpot keeps on increasing, reaching ever-greater heights, until it is finally won by some very fortunate player.
The process by which you actually win the jackpot can change from game to game, but the vast majority of slot machines come with a unique Jackpot Bonus Game in which the amount you've won from the progressive jackpot is shown.
Playing regular slots that don't offer a jackpot is exactly the same as playing progressive slots. The only things you need to do are decide how many lines you want to bet on, choose how much you want to wager per line, and then spin the reels.
To determine what you have won in a Jackpot Bonus Game, you will typically have to "click and pick" from a list of possible outcomes or spin a wheel, just like in the vast majority of other bonus games.
If you want to win a significant amount of money, then yes. The maximum payout that can be won from a standard slot machine is in the tens of thousands of pounds, but the progressive jackpot slots frequently pay out more than five million pounds.
Progressive slots give you the opportunity to win a life-changing sum of money in a matter of seconds, whereas a standard slot machine only gives you the opportunity to win a maximum prize of up to 100,000 times your bet. If you play progressive slots, you have a chance to win this amount.
The chances of winning on a progressive slot machine are comparable to the odds of winning the lottery, with the key distinction being that you have a significantly greater number of opportunities to win the jackpot when playing progressive slots.
This is due to the fact that each gaming session allows for a certain maximum number of spins. You can fit hundreds of spins into an hour when playing a progressive slot machine, which means that you have hundreds of unique opportunities to pocket a fortune. This is in contrast to the lottery, in which you buy a ticket (or maybe 10 if you're really serious about it).
Mega Moolah is without a doubt the most well-liked progressive slot game that can be played online. The gaming software developer Microgaming is responsible for developing this slot machine, which boasts the highest jackpot available anywhere in the world.
The Microgaming and NetEnt software platforms each offer an extensive selection of jackpot slots, all of which are well-known for paying out amounts of money that break previous records. You'll notice that every single one of the biggest jackpot payouts on the list that's been provided above was generated by either NetEnt or Microgaming if you take a look at the list.
The Mega Moolah progressive slot features four jackpots, with the Mega jackpot being the most significant of the bunch and having previously reached a total prize pool of more than 13 million pounds sterling.
The Mega Fortune jackpot slot game features not one, not two, but three progressive jackpots. The highest one ever recorded reached a high of 17.8 million euros in the past.
In addition, the Arabian Nights progressive slot machine from NetEnt has paid out more than 8 million euros on multiple occasions.
It is up to the individual game. Some could strike as frequently as once a week, while others might not occur for months or even years. Check out our jackpot tracker at the very top of the page to find out how frequently the average hit is and to determine whether or not a game is currently hot or cold.
To win a progressive slot jackpot, all you need is a little bit of luck and a lot of determination. There is no secret formula for this.
If you play any kind of slot game, there is never a guarantee that you will win, but if you play a progressive slot, the prize you take home if you do win could be quite substantial. Keep in mind that the more spins you participate in, the more opportunities there are for you to win those millions of dollars for yourself.
You will, however, not walk away with any cash in hand; rather, the prize will most likely be coins that can be used in subsequent rounds. Despite this, playing free slots is a great way to test out a game before you fully commit to it and start betting your own hard-earned money on it. Visit the free slots page of our website in order to locate the games that are most suitable for you.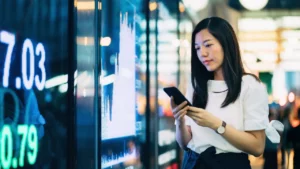 News
The stock market gives you the chance to make or lose millions of dollars. Learn how much money you need to start investing, how to
Read More »