It is not reasonable to choose a casino site based on the availability of particular variants of craps due to the fact that craps is a specialized game with very little difference between the different variations. Because of this, if you are a gambler who only plays craps, we suggest that you look for websites that offer the best bonuses instead. If you are fussy about the game production values, select three or four websites that give the finest bonuses, and then compare the craps games that they offer in the free-play option of each website before making a selection.
Is playing craps in a physical casino different from playing craps online?
Yes. The dice game of craps is played at land-based casinos according to specific rules of etiquette because it is a social game. The majority of players wager on the Pass line, and wagering on the Don't pass line is frequently regarded as being contrary or even downright unpleasant. The fact that you have a larger chance of winning if you wager "don't pass" can have a detrimental impact on how much you like playing the game.
Premium Selection
of Online Casinos
Even though real money online gambling is a fun way to play your favourite casino games, you can play many of the most well-known games for free. This is a great way to try out a variety of games. All of our featured casino sites host the following list of casino games.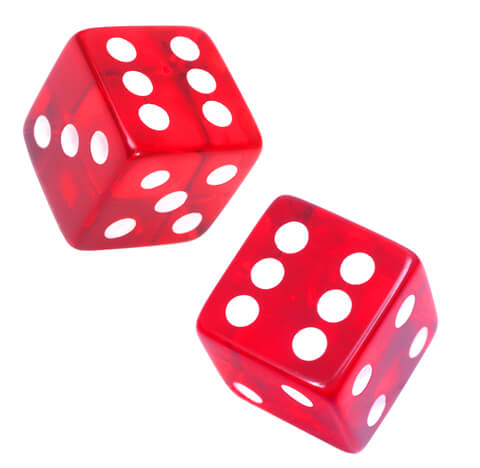 In addition, because craps is not a particularly popular game at online casinos, certain bets are only offered at land-based casinos, and some of these bets are only accessible for a short period of time. For instance, the Sharp Shooter bet, which we touched on previously, was offered at the Hooters casino in Las Vegas between the years 2009 and 2014, but it is quite doubtful that it would be made accessible there again in the foreseeable future.
This is not necessarily a negative thing because these types of bets rarely yield superior odds and, in most circumstances, serve as high-risk chances for gamblers who are looking for excitement.
Last but not least, keep in mind that the pace of the video craps games offered by online casinos is noticeably quicker than that of the traditional craps games played in land-based casinos. You won't have to wait on the dealer or other players, the dice will be rolled more quickly, and moving your computer mouse will take less time than re-arranging casino chips. Since the expected value (EV) of the game of craps is negative, playing at a faster pace will, if you are not careful, result in a significant loss to your bankroll.
Craps: How to Bet and Play the Game
The game of craps moves at a rapid pace, so players need to be quick with any wagers that they place. If you want to wager like a pro while playing craps in a casino, follow these steps:
Check to See If There Is Enough Room at the Table
Up to twenty people can play craps at the same time at a table. Check the chip rack to see whether there are any empty spots for new players; if not, you'll need to wait for a new game to begin before you can join in. When a new player joins a game, they are required to place their chips on the rack so that the dealers can more easily keep track of the players who are betting.
Be sure to look for the dealer's puck on the craps table.
When the dealers are taking bets for the pass line or the point number, this puck will signal that they are doing so.
Turn over to the Dealer your wager on Pass or Don't Pass.
The dealers and the boxman use a particular technique to keep track of the bets being placed. They will organize all of the craps bets on the table and hand out any profits that have been accumulated.
Hold your breath for the Comeout Roll.
In the game of craps, the "comeout roll" refers to the initial roll of the dice made by the shooter. If a point has already been thrown, then participants are free to place additional wagers.
Turn over to the dealers any further multi-roll or prop bets you have.
The dealers in craps are responsible for managing almost all of the wagers that are placed. Field bets are the one and only exception to this rule. These can be added to the craps table by the players themselves by positioning their chips directly in front of them on the Field part of the table that is closest to them.
Wait for the Dealers to hand out any winnings, if there are any.
As was noted earlier, the dealers and boxman at the craps table follow a predetermined procedure in order to pay out wins to players at the table.
Craps Betting Tips for Beginners
Craps is a casino game that is both enjoyable and thrilling, and if players understand how the various craps bets operate, they have a chance to walk away from the table with a payout that is at least somewhat satisfactory. You can increase your bankroll so that you can play more games and potentially enhance your expertise in craps betting strategies by using the advice that are provided below.
Craps tables with minimum bet limits that are higher than your bankroll should be avoided
It's possible that the minimum wager limit won't seem too expensive at first, but if you play craps more than a few times, it could end up eating into your bankroll. Craps is best played at off-peak hours, but you should still consider whether or not your bankroll can withstand the impact of the minimal bets throughout the course of the time you intend to play.
Learn new skills while playing at online casinos
On casino websites, players are given as much time as they require to place their wagers, in contrast to craps games that are played in traditional casinos. The greatest place to learn how to play craps and practice betting techniques is at an online casino, which offers the most conducive environment for newcomers to the game.
Learn the ropes with some free games first
Demo versions of games are almost always available to play at online casinos. Bettors get the same thrill from participating in these free games; the only difference is that they don't have to risk their own money. Learning the laws of craps and practicing your bets may be done very effectively with the help of free online games.
You should hurry up and collect your winnings from the craps table
In most cases, the dealers will position any winnings adjacent to the wager that was originally placed by the player. The dealer will presume that a player wants to include an item in the subsequent roll if the player takes an excessively lengthy time to remove it from the craps table.
Learn to remember all of the different dice combinations
Beginner players can avoid losing money on prop bets that have a poor chance of landing if they grasp the odds associated with the various craps bets and the likelihood of those bets succeeding.
Make the Most of the Casino's Bonuses and Other Perks
Online casinos are always looking for new players, and they want new customers to choose them over their rivals. Craps players who are just starting out can turn this information to their advantage by looking for websites that give the most generous casino bonuses to players who sign up for new accounts. Although these bonuses typically come with requirements for deposits, you can still get free credit by taking advantage of them.
Avoid Chasing After Your Defeats
When playing craps, it's simple to get caught up in the thrill of the throng and the rapid-fire betting that's going on. If you lose a few bad bets, however, you can find yourself making decisions that you normally wouldn't make if you had your head on straight. If this occurs, you should get up and leave the table immediately because chasing losses never results in a profit.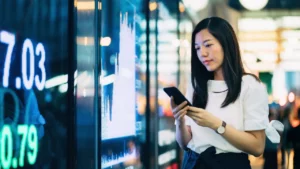 News
The stock market gives you the chance to make or lose millions of dollars. Learn how much money you need to start investing, how to
Read More »